Skip to Content
Commercial Grounds Maintenance in Logan, UT
Greenspaces Offers Expert Commercial Grounds Maintenance
It is essential that you keep your property well-maintained. Clients and customers are far more likely to choose a business that keeps its grass carefully mowed, hedges expertly trimmed, and trees pruned. An unkempt property signals to your customers that you are not to be taken seriously. Greenscapes offers commercial grounds maintenance to Cache Valley, Utah business owners and property owners in need of a clean and beautiful property.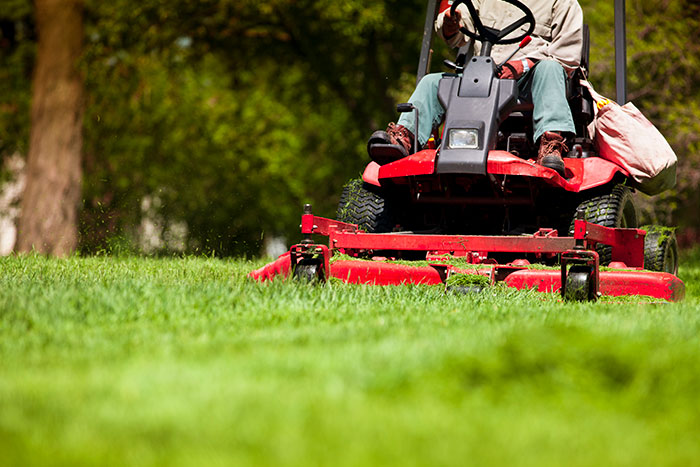 We Offer A Wide Array of Grounds Maintenance Services
As a property manager or owner, you don't have the time to devote to maintaining your grounds yourself. You have payroll to take care of and a business to run. You have multiple properties in your portfolio. Greenscapes offers a solution: high-quality commercial grounds maintenance to Cache Valley, Utah property owners.
We Provide a Wide Array of Services, Including:
Tree Pruning
We can prune the trees on your property for any number of reasons, including removing weak or dead limbs, increasing light under the tree, or to improve form. We know how to properly prune your trees to avoid stunting their growth or exposing them to tree diseases like oak wilt.
Hedging
We're landscape artists in the truest sense, providing experienced hedging services to commercial properties looking to increase the curb appeal of their property. Business owners and property managers will love the beautiful shapes we can mold your hedges into.
Weed Eating
We have the equipment and experience you need to bring order to your commercial property, trimming overgrown weeds and restoring the natural beauty of your property. We offer weed eating as a part of our commercial grounds maintenance package.
Mowing
We're not only proud of the quality of our work, but of our efficiency as well. We can mow attractive patterns in any size space. From large rectangular quads to smaller courtyards, our landscape artists boost your property's appeal and improve business revenues.
Cache Valley's Premier Landscaping and Commercial Grounds Maintenance